Crafted by Online Touch
At Online Touch we are passionate about offering outstanding online publishing software. To help you create top quality online publications that WOW your customers, leading to higher sales results. We only strive for the best. That's our signature.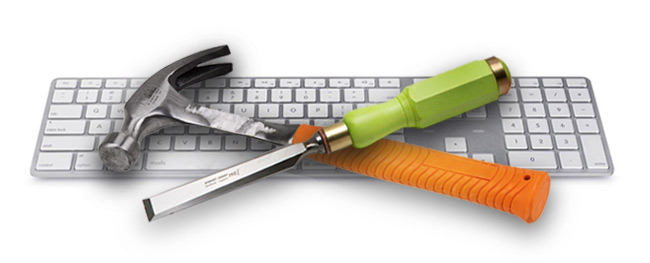 Customize with easy-to-use editor
Creating your online publications is a breeze. Log in to the Online Touch dashboard, upload your PDF and your online publication will be ready in minutes. With all url's and email addresses automatically made clickable! Next, easily add additonal url and page links, like links to your webshop, with the intuitive Drag & Drop Editor. Customize the look and feel to match your brand by changing colors, and much more.
Log in to dashboard
Upload PDF
Add interactions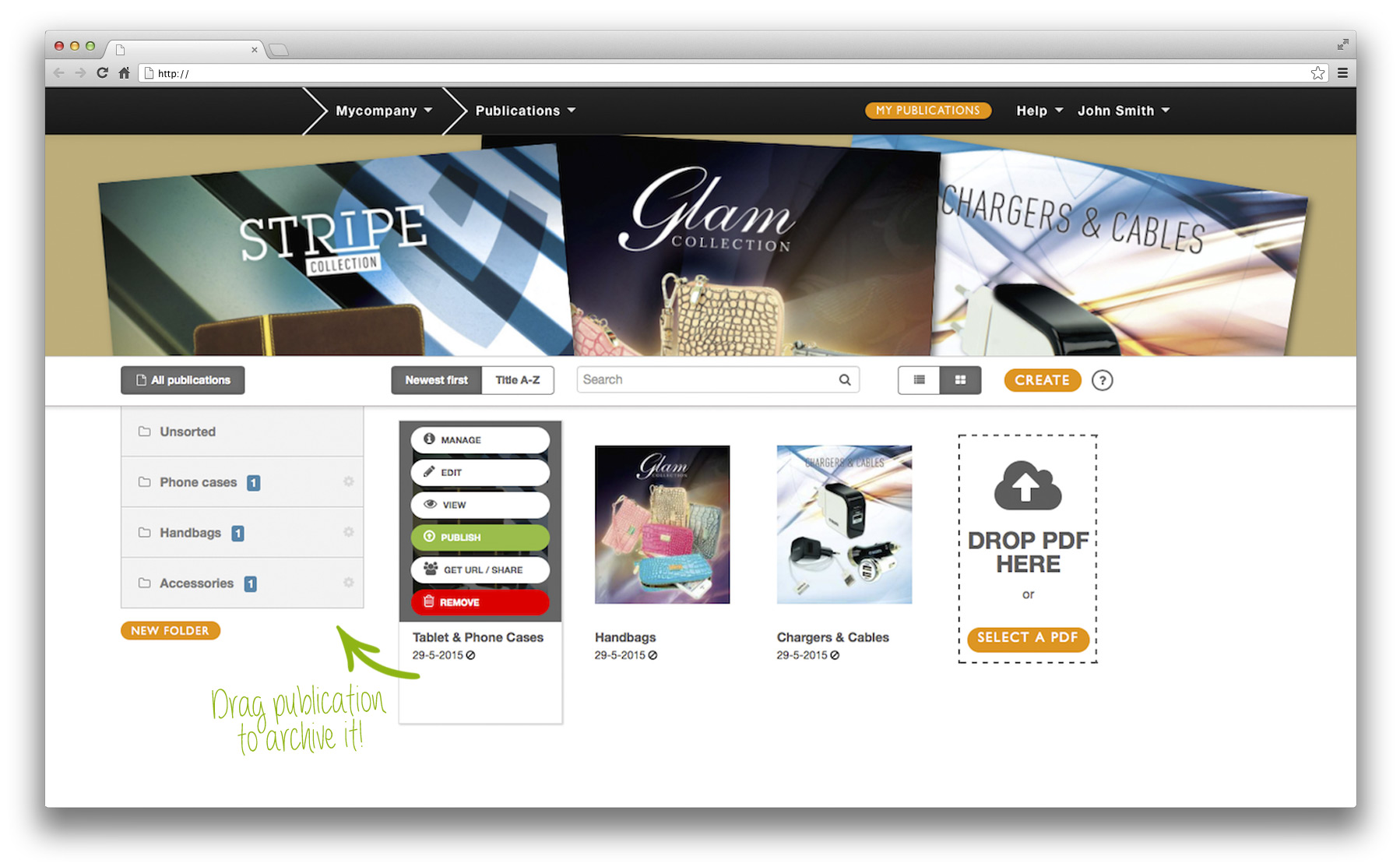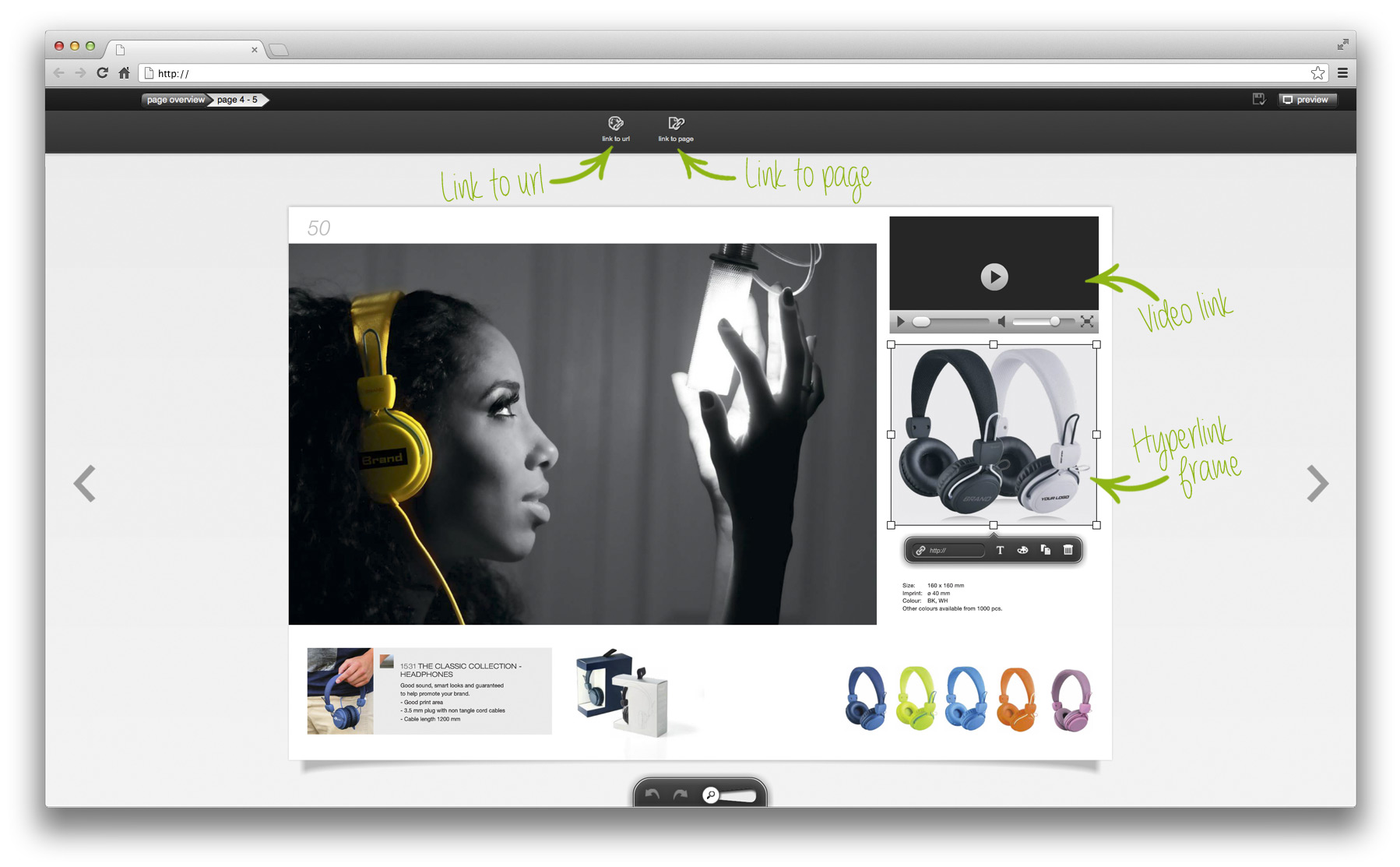 Try for free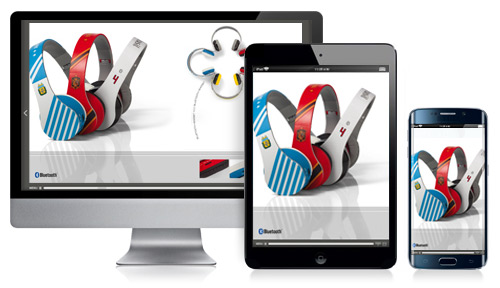 Mobile devices and desktops
Your publications can be viewed in a stylish reader on mobile devices and desktops. No need for creating an expensive native app for each app store and your visitors downloading these apps. Publications instantly open in the device specific browser optimised for iOS and Android. With multi touch navigation on tablets and smartphones, as well as all url and page links fully clickable. Online publishing can't be easier!
Animated mini flipbook
Embed an attention grabbing animated mini flipbook on your website and blogs. When clicking on this widget, your publicaton opens full screen. Your publication views definitely will boost!
All the features you need
Unlimited pages & pageviews
Your publications can contain an unlimited number of pages and can be viewed by an unlimited number of visitors as long as you like!
Multilingual navigation
The reader is avalable in various languages, as well as the dashboard and editor. If your language is not available yet, we will add it upon request.
Search engine optimized
Your publication is like a website. Every single word in your publication is indexed for search engines, like Google.
Share on social networks
Your visitors can easily share specific pages and products in your online publications via email and social networks like Facebook and Twitter.
Searchable content
With the in-document search function your visitors quickly can find the desired page via a user-friendly search result.
Fast and reliable hosting
Your visitors all over the world will enjoy fast load times because we make use of a CDN network of servers around the world
Nothing to install
You don't need to install or maintain any software. Just log into your web based account any time, any place and create your publications.
Free updates and support
As a valued customer you will receive free software updates, even for your already published publications, as well as dedicated email support.